residential & commercial fence Installation
With our main office in McKinney, DFW Fence Pro installs quality, durable fencing all over the DFW Area.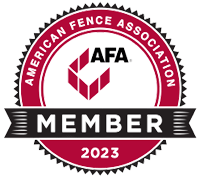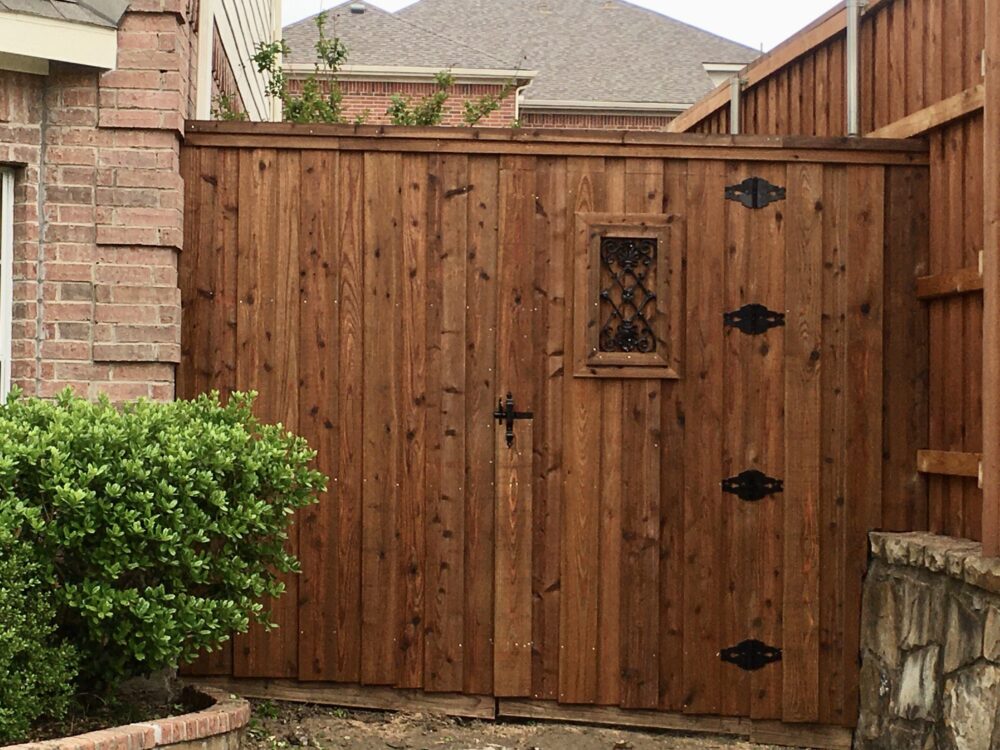 Residential Fencing
DFW Fence Pro offers a full range of residential fence installation and fence repair of Cedar Fence, Pine Fence, Spruce Fence, Vinyl Fence, Aluminum Fence, Wrought Iron Fence, Chain Link Fence, and Custom Gates.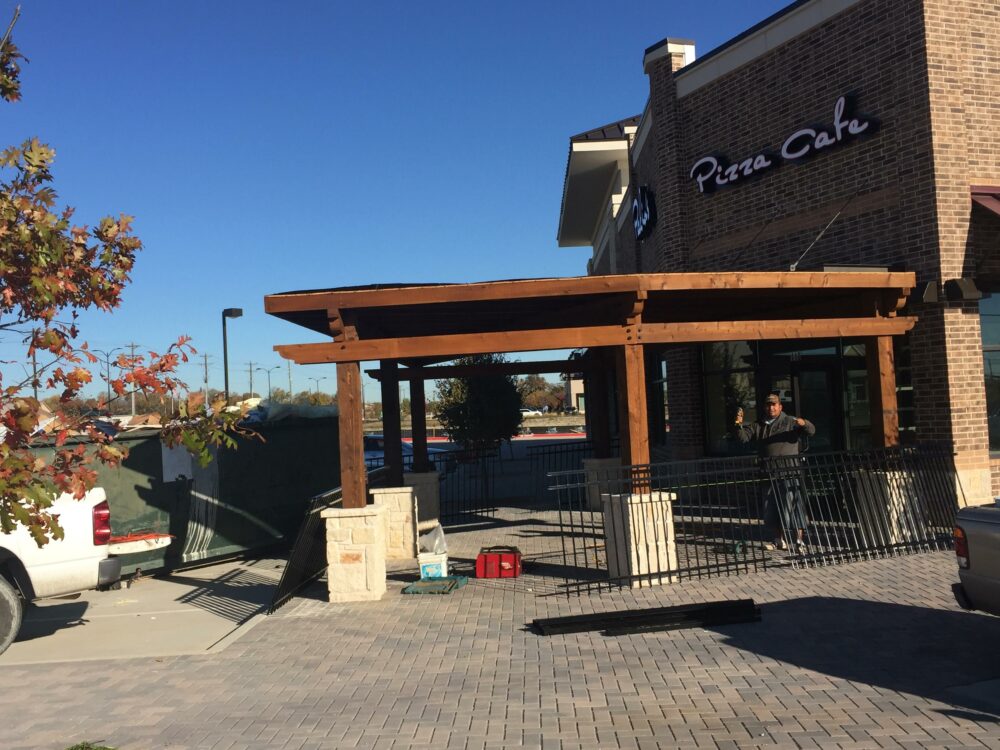 Commercial Fencing
DFW Fence Pro offers both commercial fence services and residential fence services. There is no fence job too big or too small for DFW Fence Pro.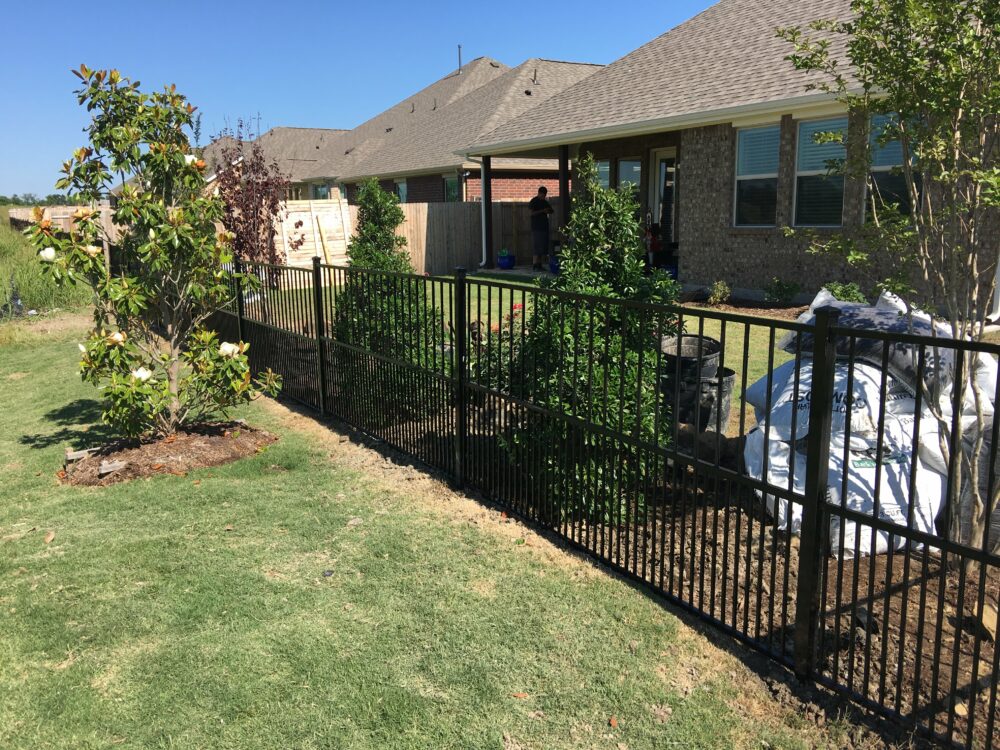 Fence Projects
DFW Fence Pro has certified and insured crews all over Collin county including locations in McKinney, Allen, Plano, and Frisco!

Schedule A Fence ESTimate Today!
Wood Plank
fences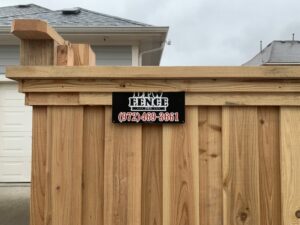 WROUGHT IRON FENCes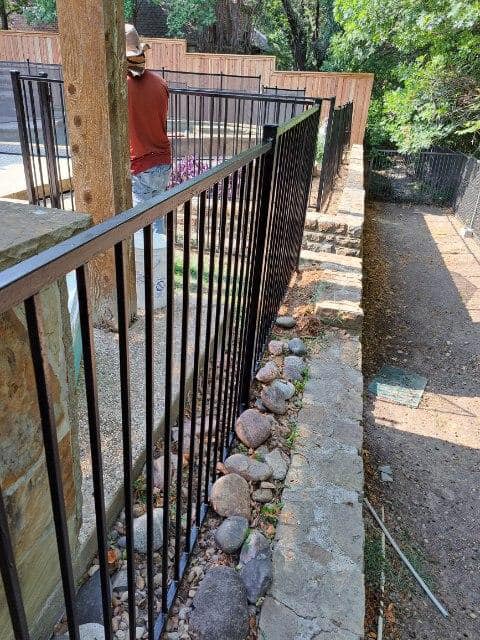 chain link
FENCes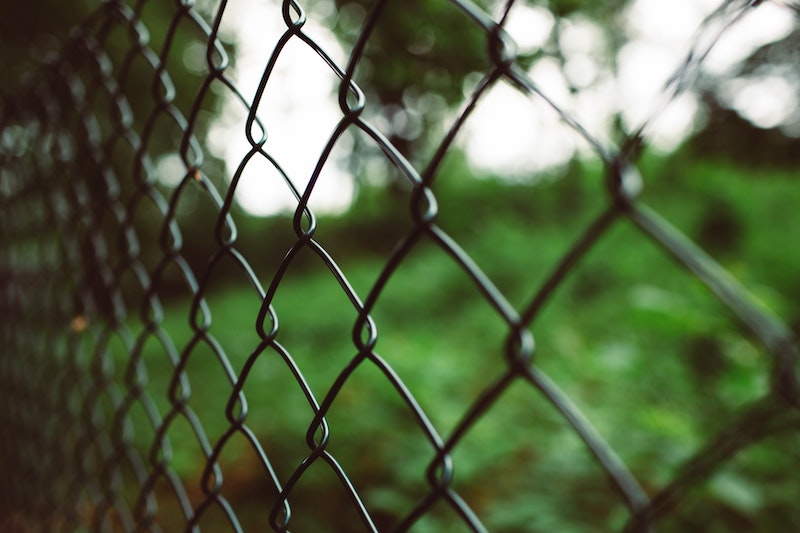 Pipe
FENCes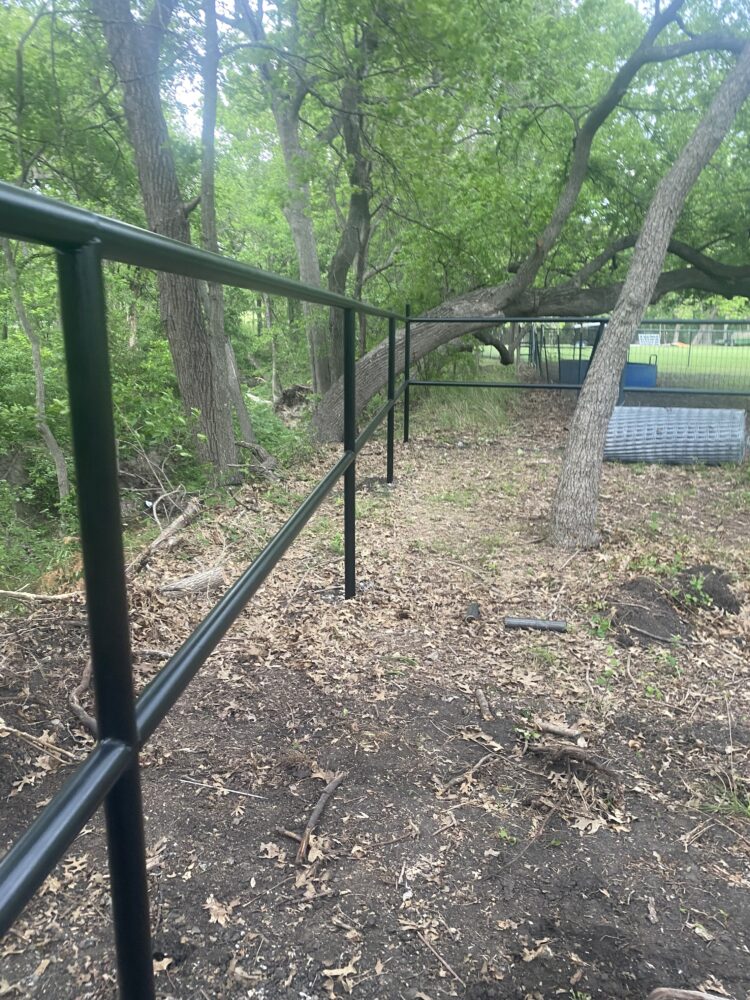 custom
gates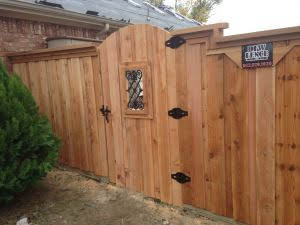 Why Choose
DFW Fence Pro
At DFW Fence Pro, we are committed to excellence. We use high quality fencing materials. All our crews take pride in our work. And, we offer premium customer service.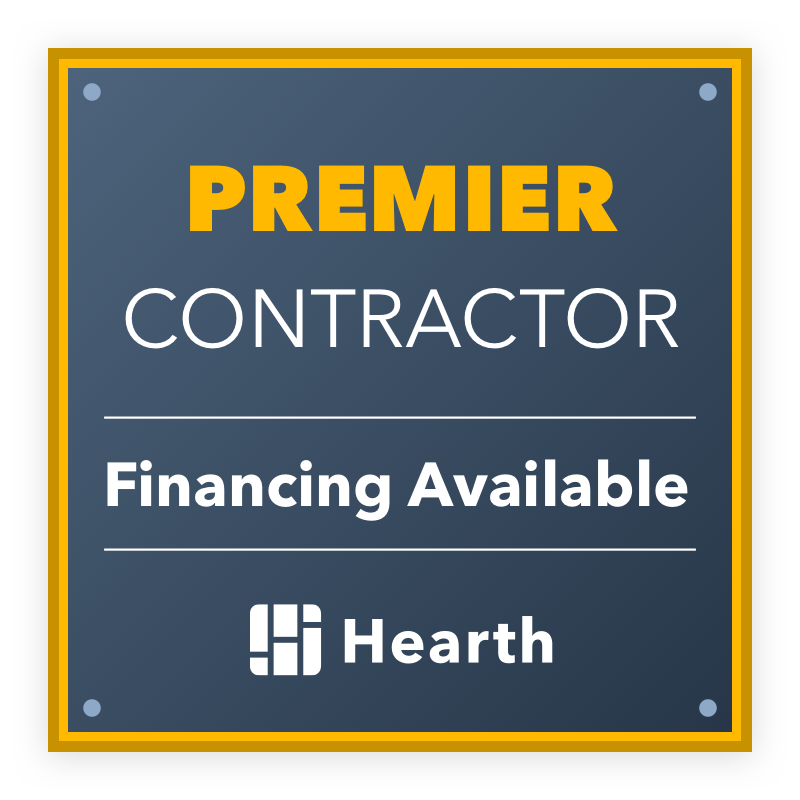 Easy Fence Financing
DFW Fence Pro has access to easy financing options through Hearth. Hearth considers DFW Fence Pro a Premier Contractor.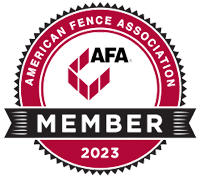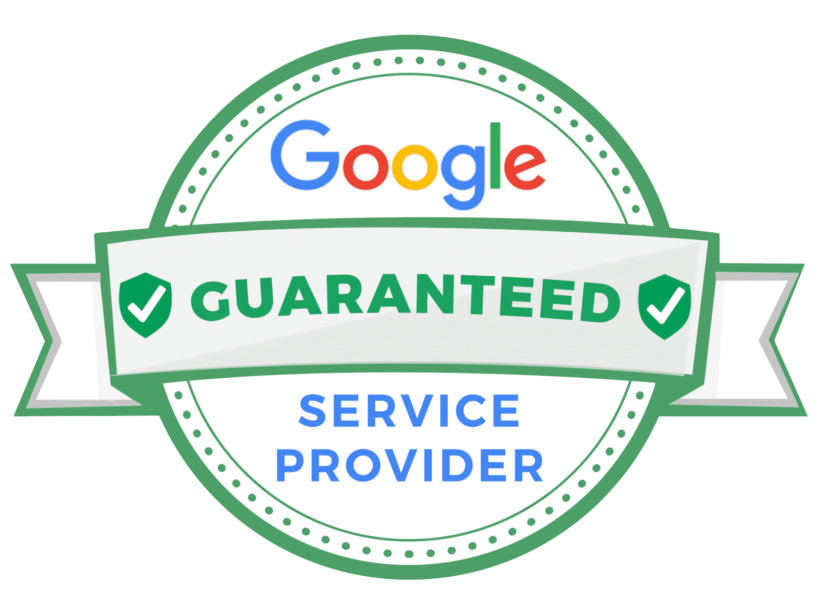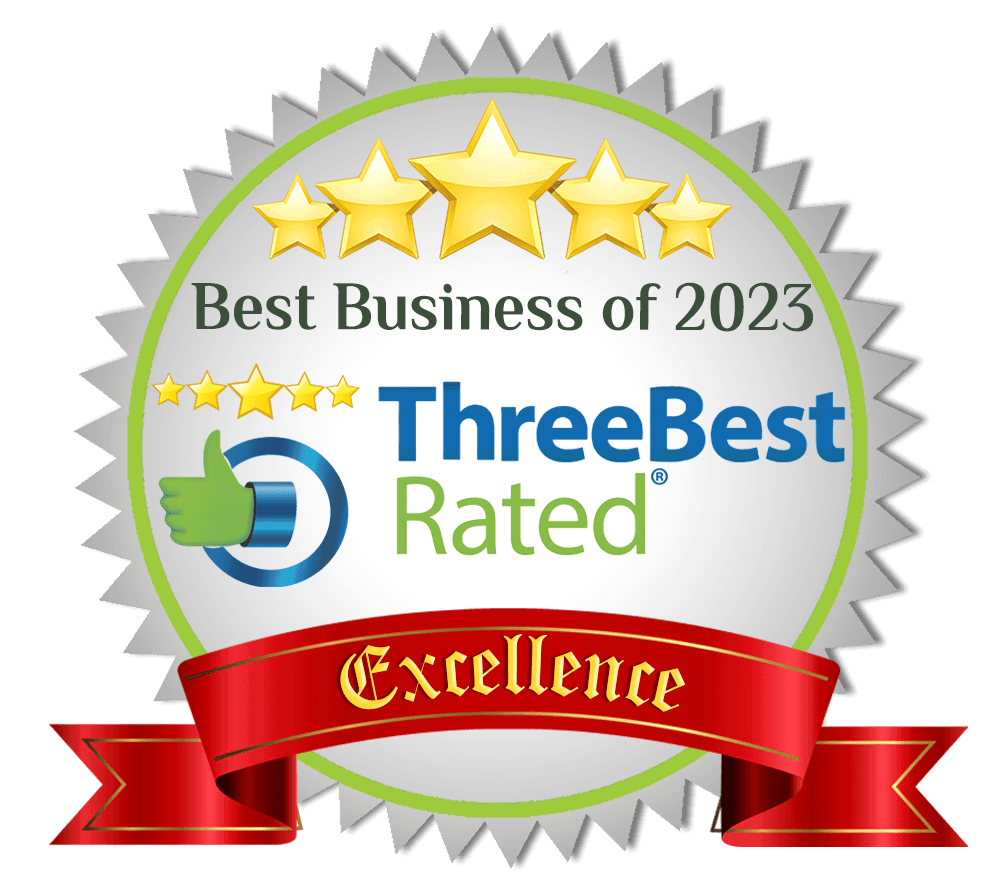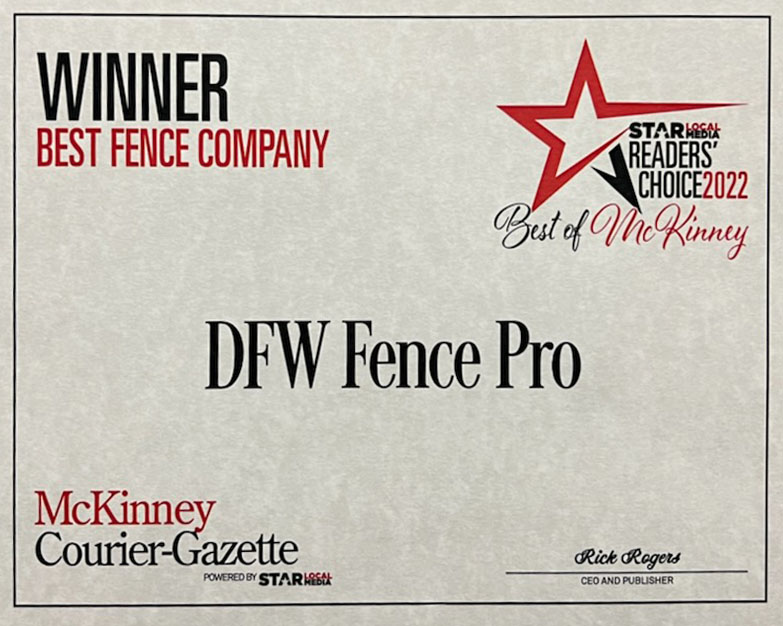 Decades of Experience
DFW Fence Pro has decades of experience in fencing. Our crews have over 100 years of combined experience. We have seen and worked on every type of fence project you can imagine.