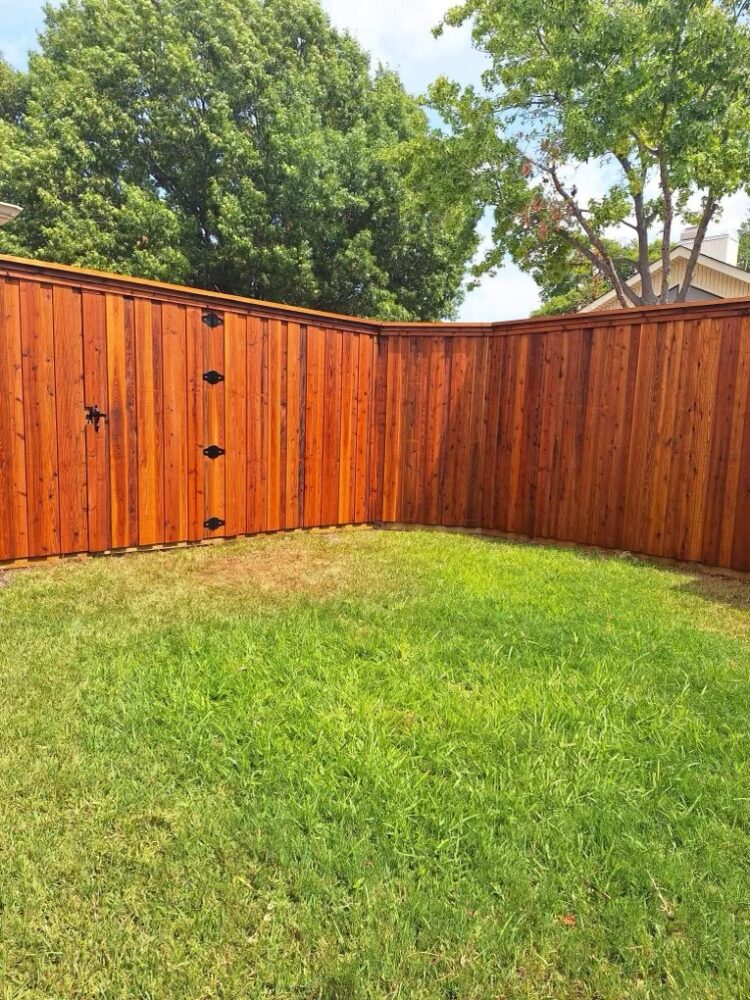 Here at DFW Fence Pro, we understand the importance of creating a secure and inviting outdoor space for your property. As a trusted name in the fencing industry, we take pride in offering top-notch wood fence installation services to homeowners and businesses in the Dallas-Fort Worth area.
Our team of skilled professionals is committed to providing you with durable, beautiful, and custom-crafted wood fences that not only enhance the aesthetics of your property but also ensure privacy and security.
Why Choose Wood Fences?
Wood fences are a timeless and classic choice for property owners seeking a combination of charm, functionality, and cost-effectiveness. Here are some of the benefits of opting for wood fences:
Natural Beauty: Wood fences exude a warm and natural appeal that complements any architectural style or landscape, adding character and curb appeal to your property.
Versatility: With a wide range of wood types, styles, and finishes available, our team can customize the wood fence to match your unique preferences and requirements.
Privacy and Security: Wood fences are excellent at providing a sense of seclusion and security, ensuring you can enjoy your outdoor space without unwanted disturbances.
Eco-Friendly: As a renewable resource, wood is an eco-friendly fencing option, making it an environmentally conscious choice for those who care about sustainability.
Durability: When properly maintained, wood fences can withstand the elements and remain sturdy for many years, making them a long-term investment for your property.
Wood Fence Installation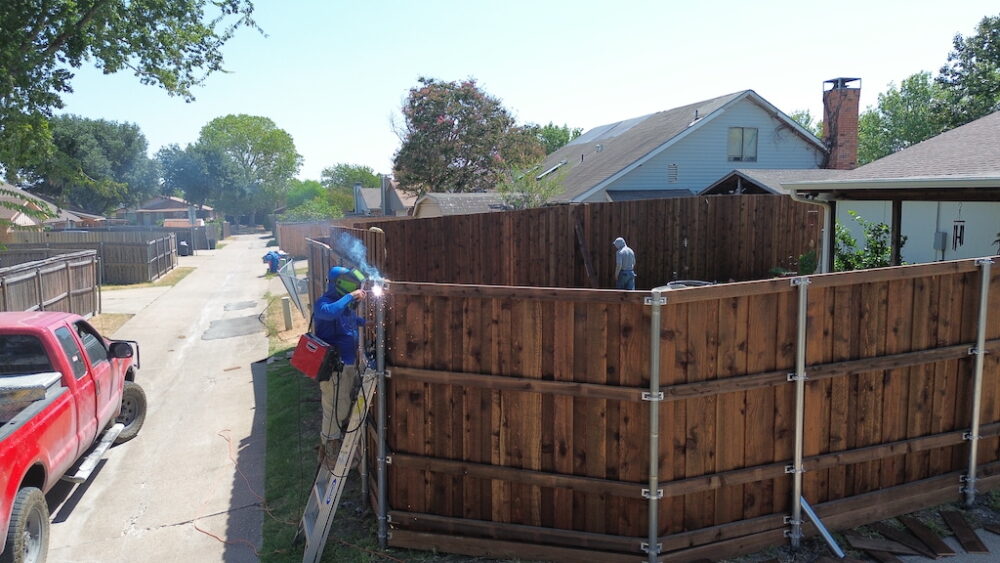 At DFW Fence Pro, we prioritize customer satisfaction and deliver exceptional results on every project. Our wood fence installation process is designed to ensure efficiency, durability, and a hassle-free experience for you:
Consultation and Planning: Our journey starts with a thorough consultation, where we discuss your requirements, preferences, and budget. Our team will assess your property, offer expert advice, and work with you to create a custom wood fence design that suits your needs.
High-Quality Materials: We believe in using only the finest materials for our projects. Our wood selection includes various types of high-grade, weather-resistant lumber, ensuring your fence stands the test of time and looks stunning for years to come.
Professional Installation: Our skilled and experienced installation team will work diligently to bring your wood fence design to life. With precise measurements and attention to detail, we ensure a seamless installation process that guarantees the fence's sturdiness and longevity.
Customization Options: Your wood fence should reflect your unique style. We offer a range of customization options, including different wood stains, fence heights, decorative elements, and even special features like gates or lattice work, allowing you to tailor the fence to your liking.
Elevate the look and functionality of your property with a beautifully crafted wood fence from DFW Fence Pro. Contact us today to schedule your consultation and take the first step towards enhancing your outdoor space. Our team is eager to bring your dream wood fence to life!
DFW Fence Pro offers a full range of residential and commercial fence services including fence replacement and fence repair of Cedar Fence, Pine Fence, Spruce Fence, Wrought Iron Fence, Chain Link Fence, Pipe Fences, and Custom Gates. Our certified and insured crews work all over Collin county including locations in McKinney, Allen, Plano, and Frisco!
Wood Fence Repair
DFW Fence Pro understands the expense involved with new fence installations and we know that the money for a new fence may not always be in your budget. Especially with the rising cost of lumber and metal. For this reason, we have a repair team that can assess any problem with your fence. From replacing broken posts to adding new runners and pickets, we can handle any fence repair. We will identify potential future repair issues and be honest about whether a fence repair or new fence installation would be a better option. We offer financing for when a new fence just can't wait.
We offer custom fence designs including our standard fence (which is built to be economical and withstand high Texas winds) and builder grade fence (low cost). All fences have the option to be from 6ft to 8ft, board on board, side by side, or step and level. We can change the material options to meet any budget. If your fence is leaning or blowing in the wind, give us a call today!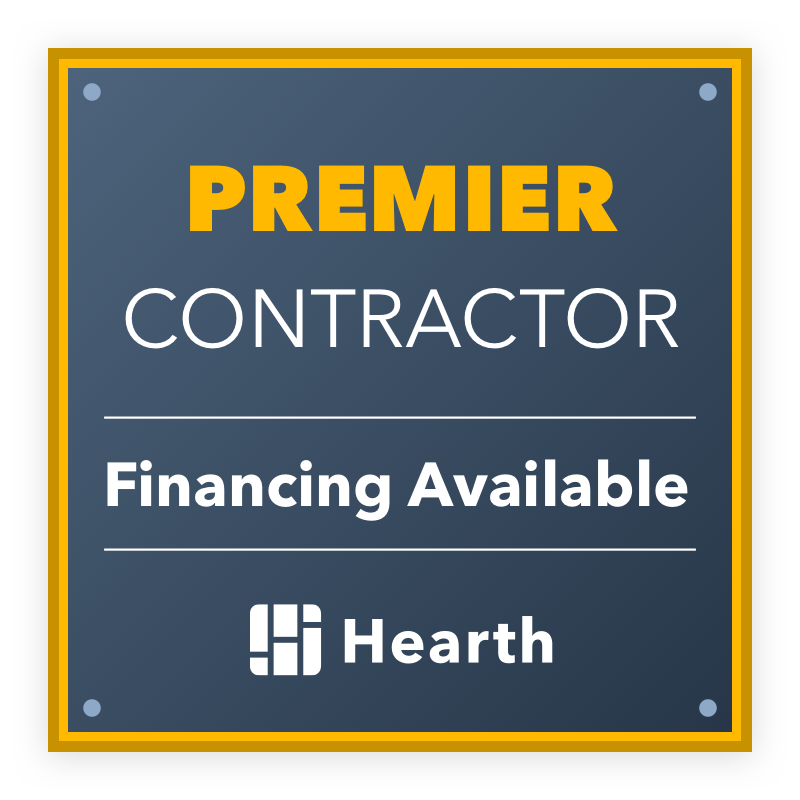 Easy Fence Financing
DFW Fence Pro has access to easy financing options through Hearth. Hearth considers DFW Fence Pro a Premier Contractor.