Cedar Hill Fence Company
DFW Fence Pro has certified and insured crews ready to meet your fencing needs in Cedar Hill and the surrounding areas
Cedar Hill Residential & Commercial Fence Installation
DFW Fence Pro offers a full range of residential and commercial fence services including fence installation and fence repair of Cedar Fence, Pine Fence, Spruce Fence, Wrought Iron Fence, Chain Link Fence, Custom Gates, and Custom Arbors. As your Cedar Hill fence company, DFW Fence Pro is certified and insured, so you can be confident that your fence is being built by professionals.
DFW Fence Pro is committed to providing you with the highest quality and most cost effective fences that you can be proud of! Each fence repair or fence installation will be performed safely, efficiently, economically and in accordance with all local regulations. We take a lot of pride in treating our Cedar Hill customers with fairness and respect.
There are no jobs too big or too small for DFW Fence Pro. If you are in need of any type of fence repair or fence installation, we can take care of you! And, don't buy into the hype that you can't have good, cheap, and fast fence service. With DFW Fence Pro, you can have all three!
At DFW Fence Pro, we take the satisfaction of our customers very seriously. In fact, WE STRIVE FOR 100% SATISFACTION!
Here's what our customers have to say

fence types in Cedar Hill, tx
When it comes to fencing, there's no "one size fits all." DFW Fence Pro has the knowledge and experience to install a variety of fence types to suit every need, whether rural or urban, and every style – from classic to modern. We know that budget is always a consideration and can work with you to find the fence that fits your budget. We also offer easy financing. Here are a few of the fence types we can install as your Cedar Hill fence company:
Wood Fence Installation in Cedar Hill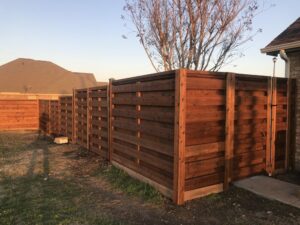 By far the most popular choice for residential fencing in Cedar Hill is wood plank fencing. It's attractive, economical, and allows for maximum privacy while still maintaining a pleasant appearance for the homeowner and the community. Wood fencing can be installed in several ways to provide a variety of looks. It can also be stained or painted, dressed up with ornamental gates and arbors, or even recessed in sections to provide a space to plant flowers or shrubs and provide landscaping interest. Here are 3 of the most common ways that wood fences are installed:
Side-by-side fencing, where vertical planks are nailed abutted to one another. This is one of the most popular styles and generally the most economical.
Board-on-board fencing, where the individual vertical planks slightly overlap one another. The overlap provides visual interest and dimension and may offer greater privacy.
Horizontal planks, which have grown in popularity in recent years. Here the planks are installed horizontally, either adjacent to one another, or set apart at planned distances.
Cedar Hill, tX Commercial fencing options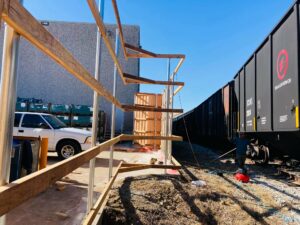 When it comes to selecting a fence for your commercial property in Cedar Hill, you have many of the same considerations as a homeowner. You need the fence to delineate your property, look nice, and fall within budget. But as a business owner, you also need exceptional durability and ease of maintenance. DFW Fence Pro can help you select the fencing option that's right for your location and situation, whether it's a simple chain link fence, pipe fencing or a combination of multiple styles.
custom gates & arbors
In addition to fencing, to compliment the work we do, we specialize in custom gates and arbors. A unique gate can add interest to landscaping and facilitate functional access. An arbor can highlight a landscaping element, frame a space for outdoor seating or provide support for decorative vegetation. We construct metal and wood fences, gates and arbors. As with fencing, we can customize the look to make it uniquely your own.
Why Choose
DFW Fence Pro
At DFW Fence Pro, we are committed to excellence. We use high quality fencing materials and our crews take pride in their work. We want to be your Cedar Hill Fence Company!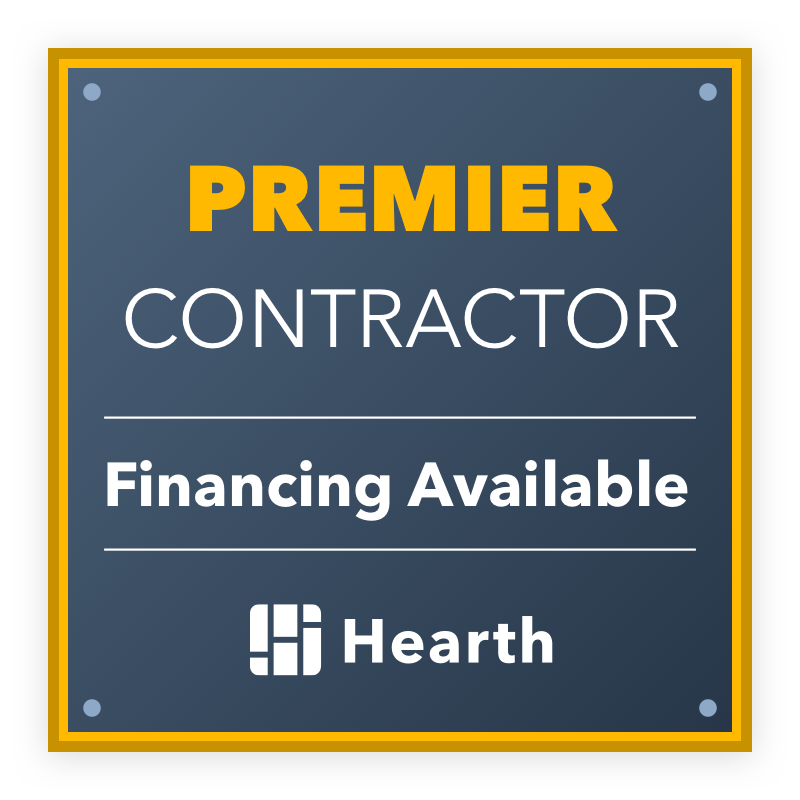 Easy Financing
DFW Fence Pro has access to easy financing options through Hearth. Hearth considers DFW Fence Pro a Premier Contractor.