4 Reasons Why You Need a Custom Gate
Did you know that your home's gate can be more than just a barrier for entering or exiting your property? Gates offer an assured level of security, and privacy and are a deterrent to thieves and burglars. Having a custom gate will transform an average home entrance into something elegant and unique. Here is why your home deserves one.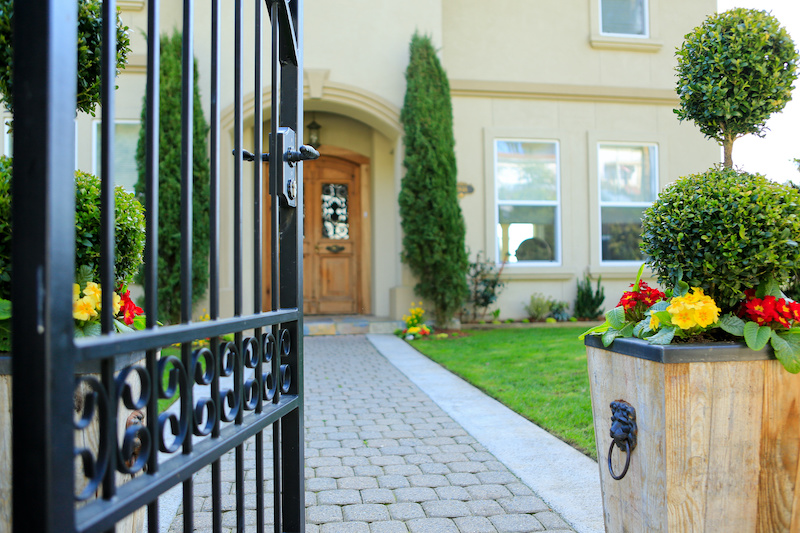 Advantages of Having a Custom Gate
Uniqueness
That's essentially one advantage of having gates constructed to order. They are produced to suit your design needs. Most people assume that a fence business will simply provide you with a basic gate template. Well, they're wrong. Fence companies have made significant progress in providing options for each client. The best service a firm can render is having a gate created specifically for you. The design, size, and most crucially the material are all yours to choose from.
Flexibility
When you have your gate specifically made, you have the freedom to design it so that it is both functionally and aesthetically ideal for the application for which it will be used. You can include any specific feature you desire for increased safety, practicality, and aesthetic appeal.
Convenience
Compared to conventional designs, automated custom gates offer greater convenience. They are simple to use and have the option of restricting access to only approved individuals or vehicles.
Security
Custom gates are not only to improve your home's curb appeal but also to serve its intended purpose which is security. Custom gates especially the ones made of wrought iron are durable, sturdy, corrosion resistant, and can last for generations. Security is what the majority of homeowners value, and with a custom gate you get both elegance and protection.
Types of Custom Gate Material to Choose From
Wooden Gates
We have the ornamental wooden gates you want, whether you want one to match your wooden fence or to put at the entrance of your driveway. To allow you to create and customize your very own unique wood gate, we offer a broad variety of hardware designs and stain treatments.
Iron Gates
Due to the accuracy and attention to detail in ironwork, iron gates not only enhance security to your property but also increase aesthetic value. These aesthetically pleasing gates will add to the value of your home because they are solid and will preserve a strong framework.
Need A Custom Gate?
If you are looking to install a custom gate, look no further than DFW Fence Pro (contact us). With over 25 years of experience, you can trust us to design and make you a gate that will last for years to come. Contact us today to get an estimate.