5 Reasons Why Your Fence Increases Your Home Value
There are many aspects of your home that increase its value. But did you know that the type of fence your home has can dictate its market value? A fence is not merely a dividing line between your property and others, it speaks a lot about what you value most as an individual which is security and privacy. Here is how your fence can increase your home's value.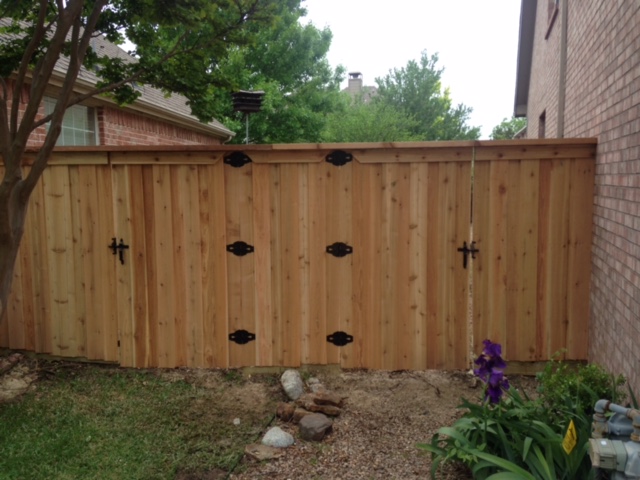 Monetary Merit vs Purpose Merit
Although the fence could be valuable to you financially, it might not be to the buyer. A good fence might be the ideal answer for most homeowners who value security in their property. People who own pets or have kids may require a fence when purchasing a home and may be hesitant to buy your house if it doesn't have one. Instead of spending money on erecting a fence themselves, they may reason that a higher-priced home with an already erected fence is worth the higher price.
Fencing Material
The material of the fence is a crucial factor that could determine whether it turns into an important asset or drives down the valuation of your house. Wood fences or other strong fences made from concrete and wrought iron may be able to recoup at least half of their installation and material costs. Solid fences are thought to be more aesthetically beautiful than other choices. Sadly, not every fence will increase your home's value. A chain link fence, for instance, is considered to have no aesthetic value and is a cheaper option to be used as a fencing material.
Fence Positioning
A sturdy, towering fence can obscure an unsightly view from your home's backyard and create a far more appealing perspective of your backyard if you reside there. Your yard and property as a whole may look better overall if you have a good fence, which is a decorative benefit. You may not have thought of it, but a fence in your backyard can raise the market value of your property, while a front yard fence will hide your home's curb appeal.
Maintenance
It's crucial to stain or seal a wood fence if you install one because this form of fence is most likely to increase the overall value of your home. The fence won't deteriorate or become infested with termites if this is done over time. The price of your home may be greatly increased when you choose to sell it if the fence is constructed with quality materials, is constructed at a high standard, and is well maintained over time.
Professional Installation
Your home's value may be greatly impacted by hiring a professional to install your fence. If it is installed to a particular standard of quality, it will aid in its longevity by allowing it to endure the weather elements. When you decide to sell your property, the quality of the fence will still hold and boost its market value without requiring further expenditure.
If you are looking for a trustworthy company to upgrade or install your residential fence, then look no further than DFW Fence Pro . We are dedicated to providing you with high-quality fences you will be proud of. Contact us today to get an estimate. You can also check out our portfolio for inspiration.