Popular Wood Plank Fence Styles
A wood plank fence is a practical and attractive type of fence used for privacy, blocking noise and winds, and enhancing children and pets' safety near roads, water bodies, or large expanses of forested areas. With the right style, a wood plank fence can provide all of the above while improving the curb appeal.
Here are the popular wood plank fence styles.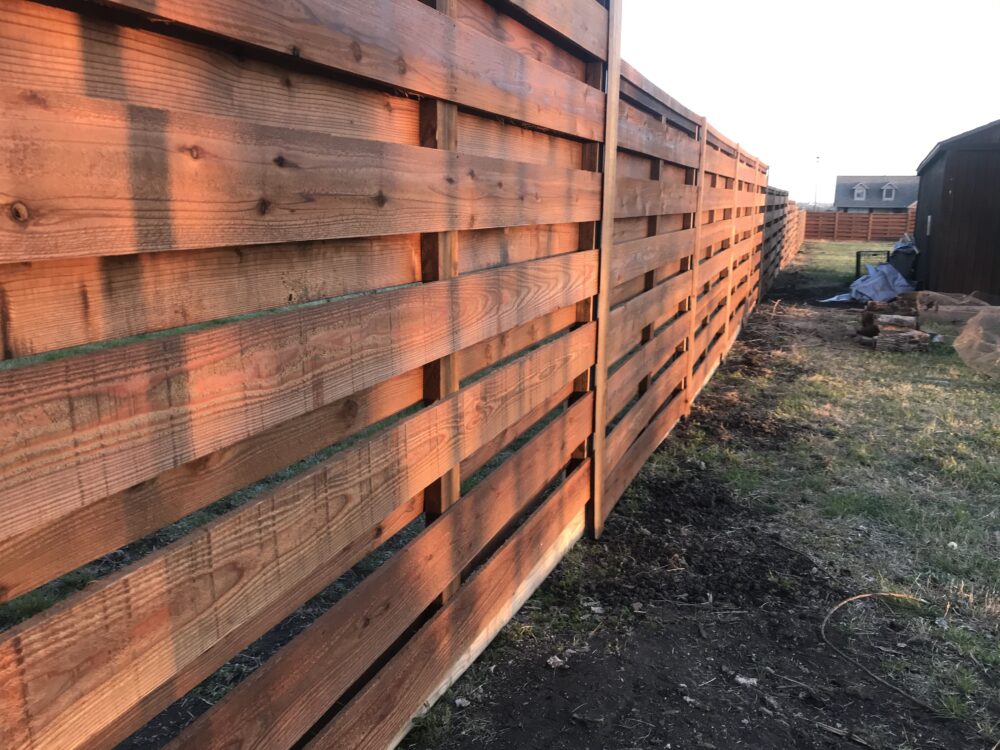 Side-by-side Fence
This is the most prominent type of fence where pickets are placed side by side. It covers the space between one post and another. However, expect some shrinkage to occur that creates small gaps. The type of fence is economical on pickets and has a beautiful final look. You can choose your height and the grain of wood to use for the fence.
Board-on-board Fence
Board-on-board fences also use vertical planks only that they are made to overlap each other. This way, you get rid of the gaps that may be created due to shrinkage. This type of fence gives property owners total privacy and good sound and wind barriers. Besides, the style is very decorative, thereby enhancing your home's curb appeal. However, it is more expensive than the other two types discussed here.
Horizontal Plank-Fence
The horizontal plank fence is a relatively new type of fence compared to others. In most cases, contractors install horizontal planks side by side or at a predetermined distance. Most property owners choose the kind of fence for aesthetics, especially when combined with various post styles. Most short fences are combined with horizontal planks of a specific width to enhance the property's curb appeal.
DFW Fence Pro offers quality commercial wood plank fences. We have various styles and wood types for you to choose from. Besides, we can help you choose the best type of fence depending on your goals. Contact us today for assistance.