The Benefits of Wrought Iron Fencing
Selecting fencing for your property is a personal decision. There are many fencing options for homeowners, so choosing the right fencing material and style is essential to provide both the best function and the most visual appeal. One classic and elegant fencing material choice is wrought iron. However, many homeowners may not realize that the benefits of wrought iron extend far beyond the aesthetics. Let's take a look at some reasons why wrought iron fencing may be best for you.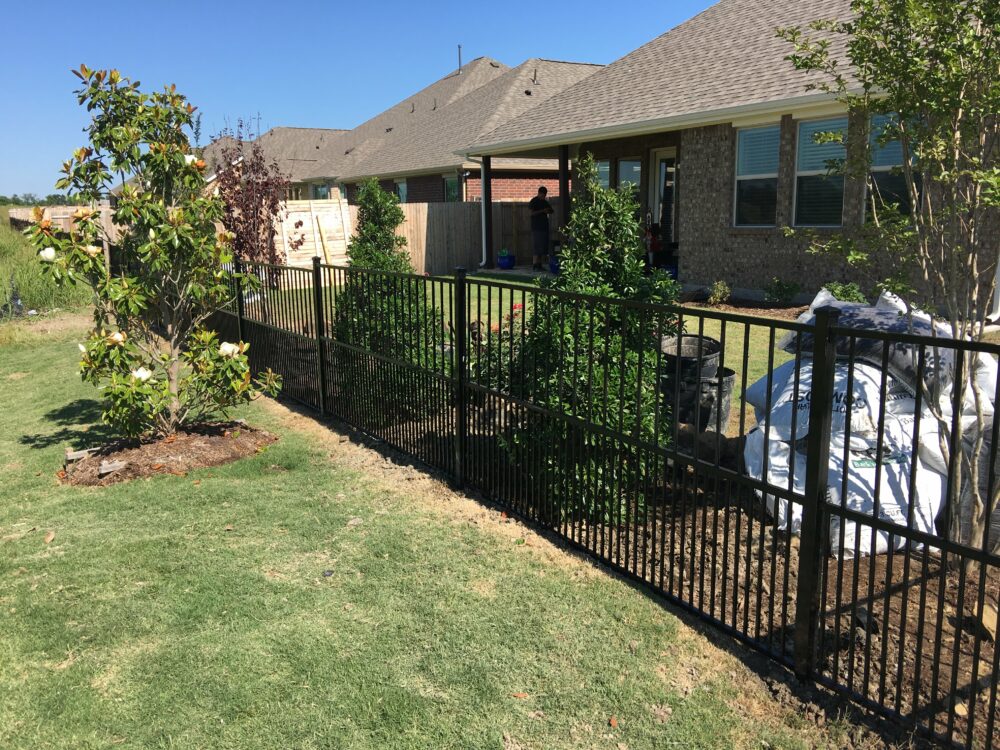 Wrought Iron Is Durable and Beautiful
Wrought iron delivers a classic elegance that can elevate the look of any home year after year. Properly installed quality wrought iron fencing can last for years with very little maintenance and will withstand season after season of weather extremes. Severe thunderstorms, hail, and high winds are no match for wrought iron fencing anchored in concrete. And homeowners can select a unique design that adds long-lasting beauty to their property.
Wrought Iron Is for Any Property
Many homeowners mistakenly believe that wrought iron fencing is only a viable choice on flat terrain, but in fact, many wrought iron options are rackable. Rackable fencing allows installers to place fencing on uneven or downright hilly ground. Slopes and elevation change are no barrier with rackable wrought iron fencing.
Privacy and Wrought Iron Fencing
Wrought iron fencing can be open and create long lines of visibility, or it can be more closed and ornate, delivering more privacy and security. Homeowners may even opt for a mix, choosing a more open work wrought iron option for the front yard and a more closed and private wrought iron choice for the backyard. Another benefit of installing wrought iron fencing is that it can withstand intentional damage, and some options may make it much more difficult to climb or get past.
The installers of DFW Fence Pros have been serving customers throughout Dallas and Collins counties for years and have extensive experience installing beautiful and functional wrought iron fencing. To find out more about your wrought iron fencing options, contact us or call (972)737-1476.