How Residential Fencing Can Boost Property Values
Residential fencing has been a popular option for homeowners for decades. Fences serve a variety of purposes, including privacy, security, and the enhancement of the overall aesthetic of a property. With so many fencing options available, it's important to choose a fence that not only meets your needs but also adds value to your home. In this blog post, we'll explore the aesthetic benefits of residential fencing and how it can boost property values.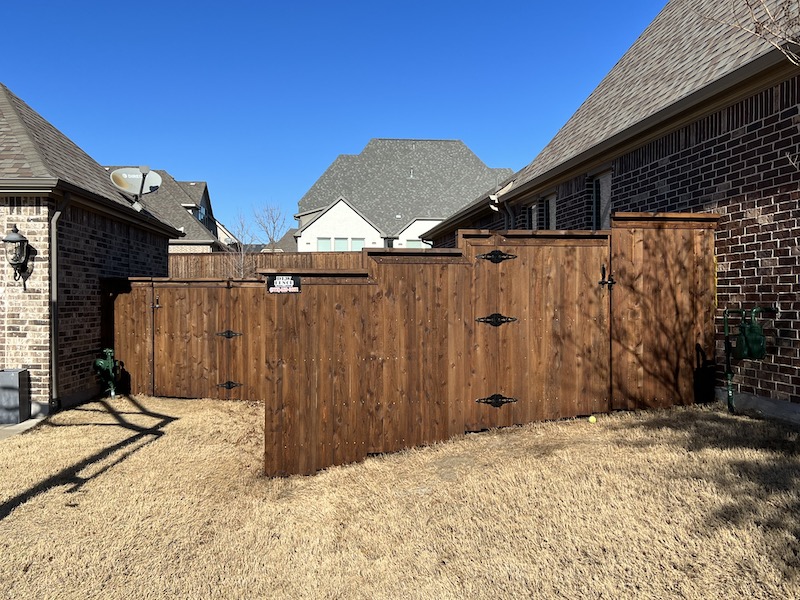 Enhanced Curb Appeal
One of the main reasons homeowners choose to install residential fencing is to improve the curb appeal of their property. A well-designed and properly installed fence can instantly transform the look of a home, making it appear more stylish and modern. The addition of a fence can also make a home stand out from neighboring properties, which is especially important in highly competitive real estate markets.
When it comes to enhancing curb appeal, the type of fence you choose is crucial. Fences made from materials such as wood, wrought iron, or vinyl are popular options that add a touch of elegance and sophistication to any home. For example, a white picket fence is a classic option that never goes out of style, while a wrought iron fence can provide a more modern and dramatic look.
Increased Privacy and Security
Privacy and security are other key reasons homeowners choose to install residential fencing. Fences act as a physical barrier that can prevent unwanted visitors from entering a property. Fences can also provide a sense of privacy and seclusion, which is particularly important for homeowners who live in busy or noisy neighborhoods.
When choosing a fence for privacy and security, consider the height and thickness of the fence. Taller fences can provide more privacy and make it more difficult for intruders to enter a property. Additionally, fences made from thicker materials such as wood or vinyl can provide an extra layer of security.
Boost in Property Value
In addition to enhancing the overall aesthetic of a property, residential fencing can also boost property values. According to a recent study, a well-designed and properly installed fence can increase a home's value by up to 10 percent. This means that installing a fence can be a smart investment that pays off in the long run.
The key to maximizing the value of your fence is to choose a fence that is well-suited to your property and its surroundings. For example, a wood fence may be the perfect option for a rustic, countryside property, while a sleek, modern fence made from metal or glass may be more appropriate for an urban home.
Why Choose DFW Fence Pro?
At DFW Fence Pro, we specialize in providing high-quality residential fencing solutions that meet the unique needs of our clients. Whether you're looking for a fence for privacy, security, or aesthetic purposes, we have a wide range of fencing options to choose from. Our team of experienced professionals will work closely with you to determine the best fence for your property, taking into account factors such as your budget, style preferences, and specific needs.
In addition to providing top-quality fences, we also offer a range of other services, including fence repair, staining, and maintenance. Our goal is to ensure that your fence continues to look and function its best for years to come.
Residential fencing can deliver a range of aesthetic benefits and can, in turn, boost property values. Whether you're looking to enhance the curb appeal of your property, increase privacy and security, or maximize the value of your home, a well-designed and properly installed fence can be a smart investment. At DFW Fence Pro, we're committed to providing our clients with top-quality fencing solutions that meet their unique needs and exceed their expectations. Contact us today to learn more about our services and how we can help you enhance your property with a beautiful new fence.