Why Board on Board Fence is the Ideal Fence for Your Pool
Besides adding safety and privacy to your pool, fencing can add a touch of elegance and aesthetics to the pool. Typically, many factors may drive you to fence your pool. The puzzle may be choosing the suitable fencing material.
You want a durable fence that will serve its purpose precisely. To meet your desired demands effectively, you must choose a material that is not only durable but will also serve every purpose accurately. For instance, they consider board-on-board fencing an ideal privacy and security fence.
But why is so? Read on to find out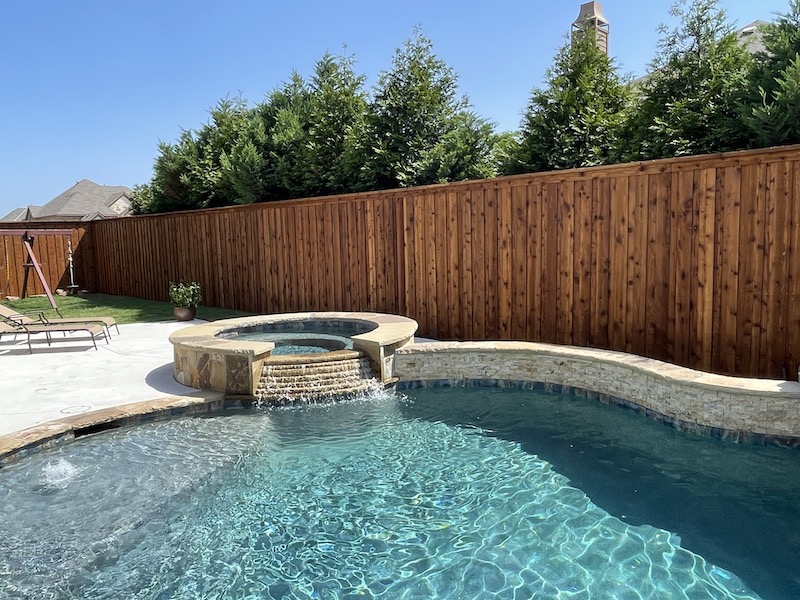 1. It Completely Encloses A pool Area
Board-on-board fencing beats at privacy and will give you the solitude you require from your neighbors. It's the ultimate fence for privacy lovers as it completely encloses the entire pool area leaving no room for intruders.
Besides the solitude, board-on-board fencing may be a partition between the pool and another space outside your property.
2. Does Not Allow Space for Animals and Kids to Crawl In
Regarding safety and security for your family, your kids, pets, or the neighbor's children, board on board fence is the ideal choice.
Board on board secures your swimming pool area effectively and leaves no space for anyone to enter the pool unsupervised.
Ideas for Pool Privacy Fences
Considering the number of pool accidents that have likely occurred in open pools, the government has set some standards on building the right fence for your pool. It would be best to build a pool fence to successfully stop kids from climbing over, through it, or under it.
Build a vertical to horizontal pool privacy fence with posts no more than four inches apart.
You should not have over four inches of exposed space beneath the pool fencing. If pebbles or other loose materials cover the ground beneath the fence, reduce this measurement to two inches.
Final Touch
So, is the board-on-board fencing the fencing your pool needs? There is a fine line, and we recommend that you consult beforehand. Better yet, hire professional fence installation services for maximum benefits. Contact us at DFW Fence Pro for more information!