Top 5 Benefits Of a Horizontal Wooden Fence
If you want to install a wooden fence around your property but are concerned about it seeming too similar to your neighbors' fences, you may try rotating the fence planks through 90 degrees. Changing your fence from vertical to horizontal boards is a simple way to completely transform your yard's aesthetic. A horizontal wood fence stands out for more than just its visual appeal. The following positive outcomes have been identified for using this horizontal wooden fence design.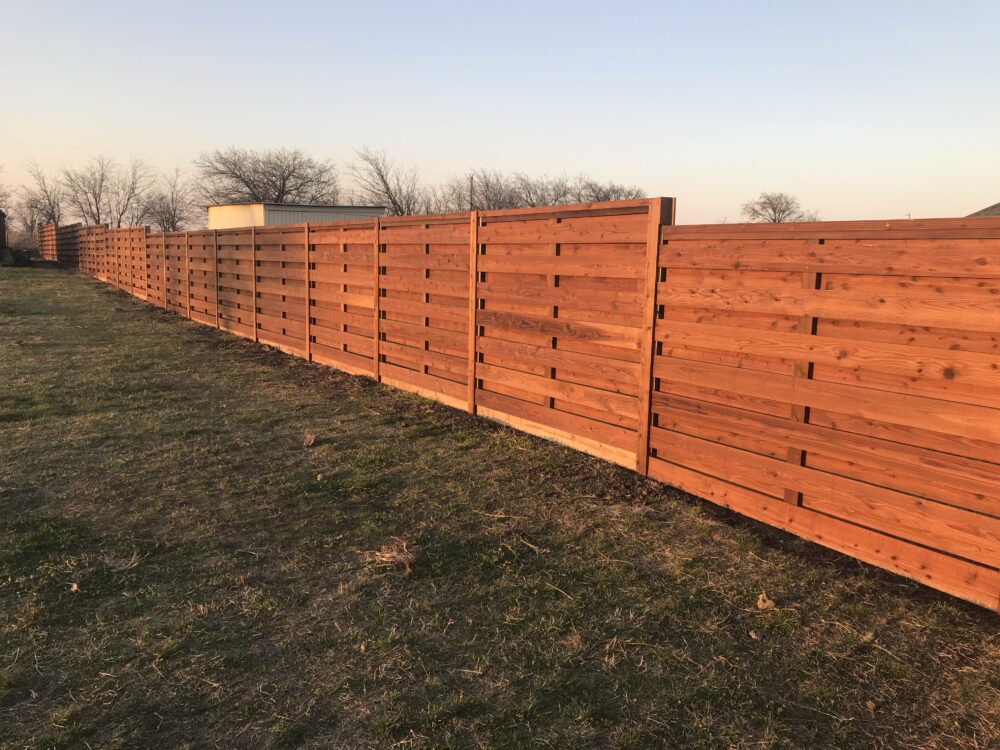 Improved Privacy
A horizontal wooden fence may be the best option if one of your aims is to enclose your yard and make it private. The horizontal placement of the boards makes it less probable that there will be any gaps or voids between them, resulting in the most substantial barrier possible between your property and the exterior world.
Affordability
Fences made of wood are often less expensive than fences made of steel or PVC/vinyl. Additionally, with wood, you are not forced to decide between form and function. You may choose a wood that matches your aesthetic and financial constraints thanks to the wide range of possibilities available.
Customization
There are many different types of horizontal wood fences. If you like a more open appearance, go for a fence with space between the boards rather than a privacy fence.
Additionally, you can select the fence's color and board size. Since the fence is constructed of wood, you may very much choose any color to paint or stain it.
Modern Aesthetic
For many fence applications, the horizontal wood fence has recently emerged as the trendiest new design. A horizontal fence is the best choice for those who want their front and back yards to have a more current or contemporary appearance.
The way we arrange the boards is attractive and original. The fence seems to extend over the yard because of its horizontal design. This optically lengthens the fence's appearance and gives the impression that your enclosed area is larger.
Long-lasting
Due to the minimal exposure of the board ends, horizontal wooden fences often outlive vertical ones. Any fence may have a long life with the correct maintenance.
Do You Need a Horizontal Fence?
If you live in Collin or Dallas Counties in Texas, we are your go-to expert for all things fence installation. Here at DFW Fence Pro, we strive for nothing less than perfection in all we do. To construct our fences, we use materials of the highest possible quality. As a team, we're quite proud of what we've accomplished, and we provide exceptional customer service.
For more information, contact us today.